What job to choose? Professions of the future
Surely in your school there is such a term as vocational guidance. Probably, it has a different name - but the essence is the same: the teachers help pupils make decision as to their future profession. But have you ever thought that something really important could be missing in this matter?
Changes in education are facilitated by the future: professions of the future, business of the future and competencies of the future.
We can discuss a lot how to help children choose their future profession - to pass special tests, have practice at different enterprises or give them the right to choose themselves, let them do what they want.
It is necessary to stay one step ahead of yourself. It`s already high time to define a number of professions of the future, which will become of high demand and cash-rich in 5-10 years. Shall we consider some examples?
Online doctors
A doctor who heals well, knows languages, knows how to use the computer and understands business can have a better career compared to those who do not have these competencies.
Virtualists and Cyberspecialists
Cybersecurity specialists and practically "movie-like" cyberdetectives are no longer the future, but reality. There have already been steps in this direction. Soon the number of virtual projects and opportunities (and along with them crimes) will exceed the number of real ones. So, there will be a growing demand for people who understand this. The criminals will have to be caught online too. Good-bye, handcuffs and prisons. Now there will be a ban and lifetime blocking.
Read also:
What is a case study course?
We have already compiled a list of 100 professions that will be in demand in the near future. And children who want to earn more than their peers have a chance to get familiar with this list of professions right now in order to get ahead of others.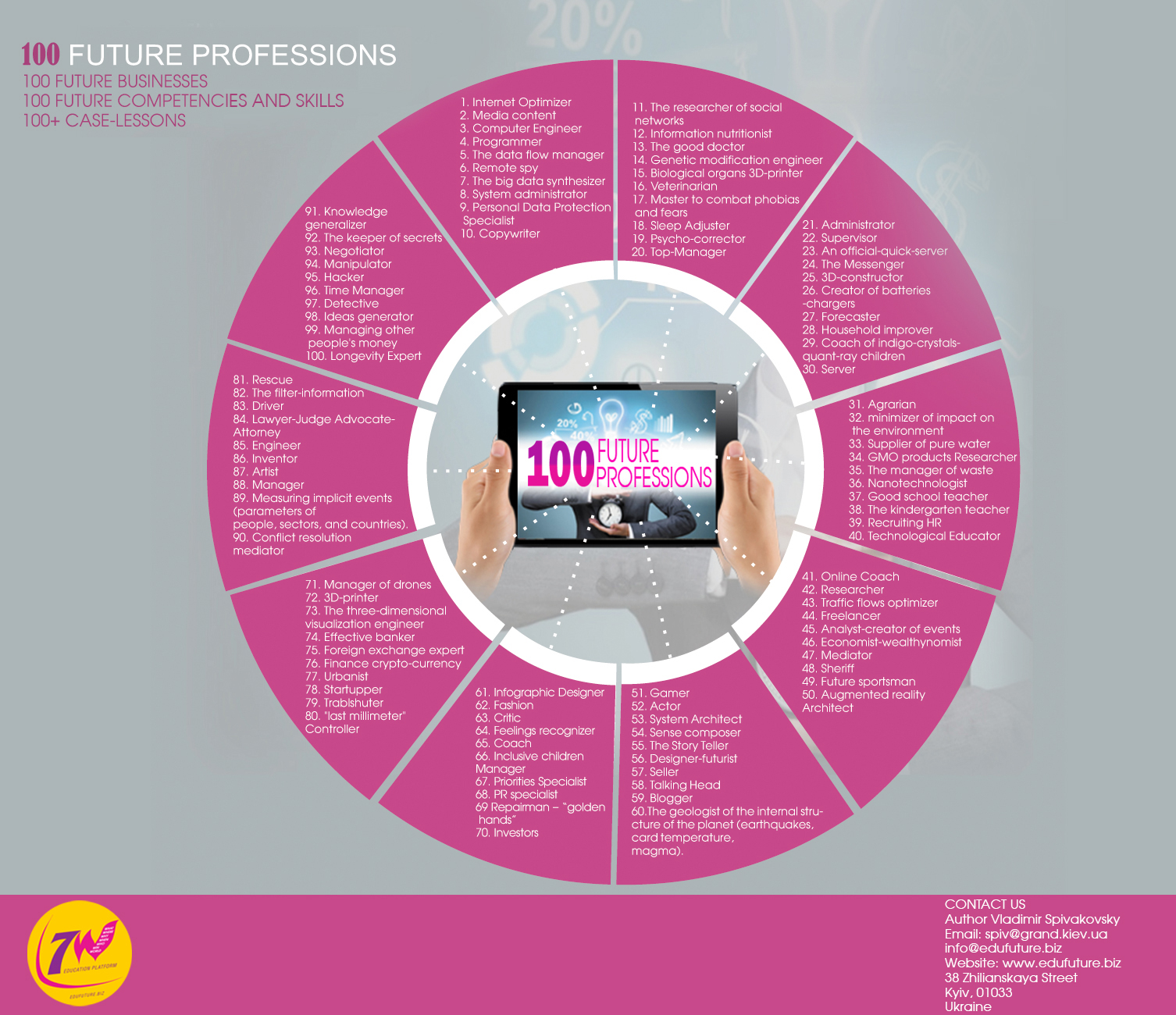 And we will make it a rule to acquaint you with hundreds of professions, skills, competencies and opportunities that will open the door to the future every time you receive a letter from us.
Read also:
What is a case study course?