What is 7W case-lesson?
Case-lesson is a comprehensive educational technology developed according to a special algorithm, which displays 2 in 1 advanced formula:


What is a case-lesson and how does it work?

Case-lesson is a unique study material structured in a special format. It consists of 6-10 presentations, which systematically reflect topics of a school curriculum and related information outside it. Case-lessons are designed to enhance knowledge and develop competencies. The information in each section is not just abstracts, and answers to questions:
How does it work?
What are the associated problems?
How can you overcome them?
What can happen in the result?
What are fundamental and new knowledge in this area?
Mini-stories.
Advantages of case-lessons

The advantages of case-lessons belong to their advancement, excitement, consistency and tempo, which awake pupils' active motivation to receive knowledge and skills. Case-lessons increase effectiveness of educational process greatly, as they allow to simulate future adult life of pupils and develop a positive motivation to studying, obtaining new information and learning models "by learning how to study" further.
Connections between academic disciplines and phenomena

One of the main advantages is that the case-lessons are a thread to adult life with multi-dimensional perception of the world, values and phenomena.

Case-lessons include not only school disciplines (an invariant unit), but also a variable unit of disciplines which provides individual character of pupil development considering their personal characteristics, interests, and fancies.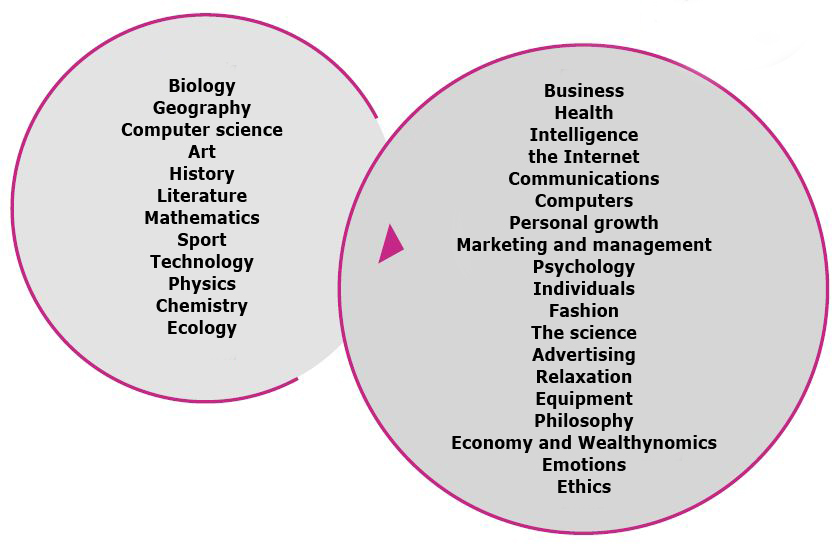 Material presentation implies optimal (and patented) proportion of presentation style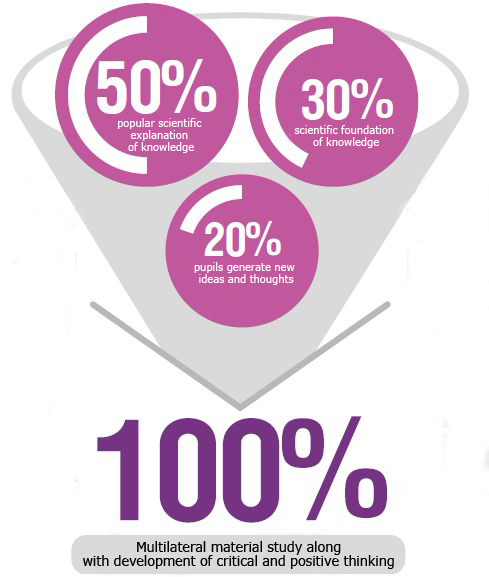 What determines relevancy of case-lessons?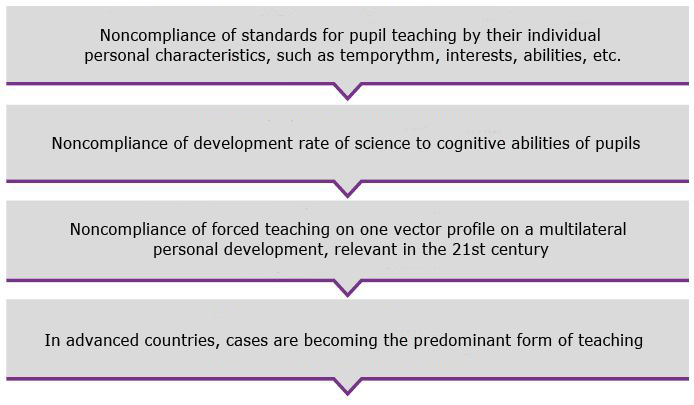 Purpose of the case-lessons:
"Immersion into the topic", when pupils emotionally experience multidirectional presentations of a case-lessons, shaping their value system.
Consistency in the study of disciplines, events and phenomena.
Pupil competencies development.
Data processing (selection, filtering, analysis, detection, concentration, usage).
Activation of cognitive activity by accelerative methods.
Development of communication skills and the ability to work in a team.
Experience in decision-making and responsibility.
Processing arguments during discussions.

For whom

What is the use of case-lessons?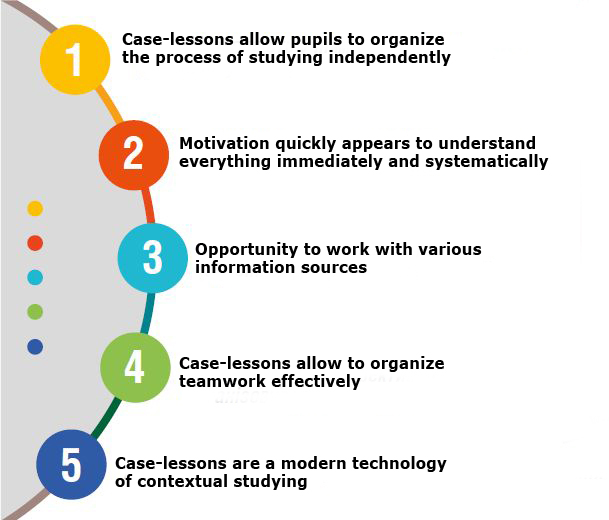 Why cases are effective?

Because the existing "disciplinary" system is largely obsolete, since it is similar to the principle of separate nutrition, when, as you know, proteins, fats, carbohydrates and vitamins are consumed separately from each other. However, human physiology is one where the digestive system processes mixed food much more efficiently than separated elements. The same is about food for thoughts. Human brain assimilates related information more actively and productively; and on the contrary, brain learns homogeneous information poorer, because it does not know where it must be "sent for storage".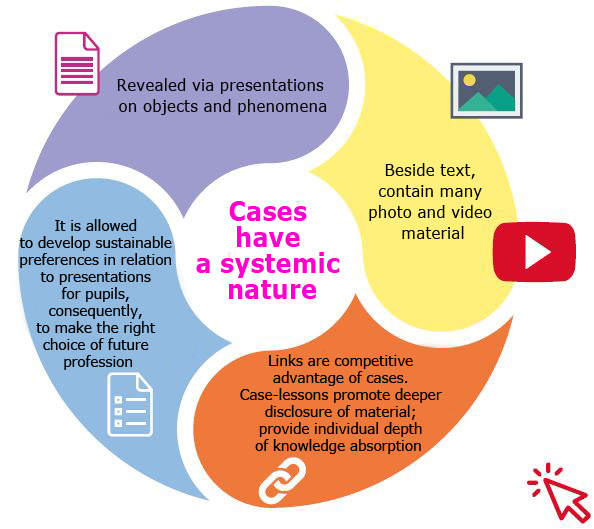 What do you need to conduct a case-lesson?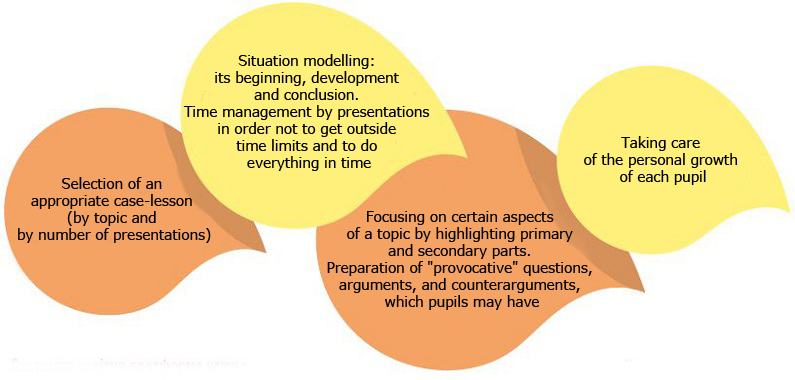 Case-lesson mission:
Implementation of a breakthrough in education system, modernization of content and technologies.
Motivation development.
Joint efforts of teachers, students and parents to improve the quality of education.
We were the first to combine!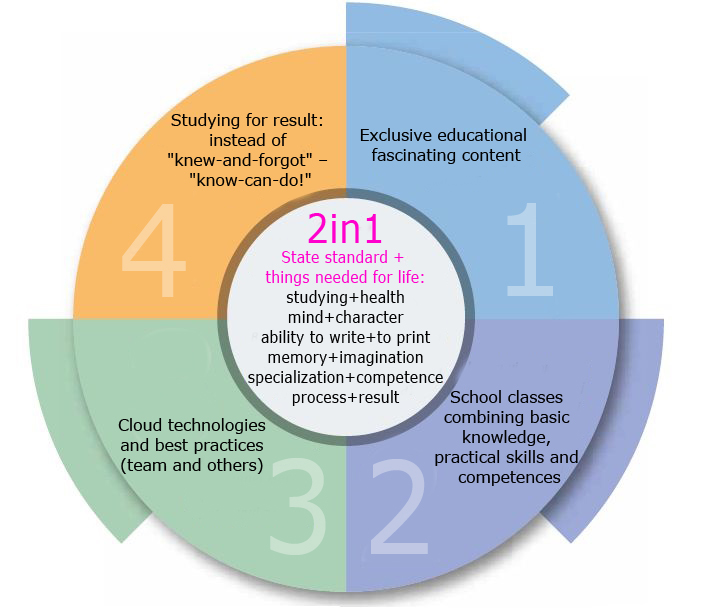 How do cases develop soft skills and competences?

Case-lessons along with studying of various topics allow involving pupils' soft skills smoothly. This is a creative method with intrigue, drama, script and choices, which is impossible to achieve in standard classes. Discussions which arise when working with case studies are of special value. When developing a case-lessons time flies, which positively affects motivation of pupils and their desire to study other case studies. It is also important that the result of studying is laid in a long-term memory. This is due to associative thinking and formal and informal relations between the studied presentations.